The portable recovery ice bath for cold water therapy
Tactiv Recovery Tub
We have kept it incredibly simple so the best version of yourself is always just a couple of steps away. We tell you exactly how to take an ice bath and the rewards of taking an cold plunge.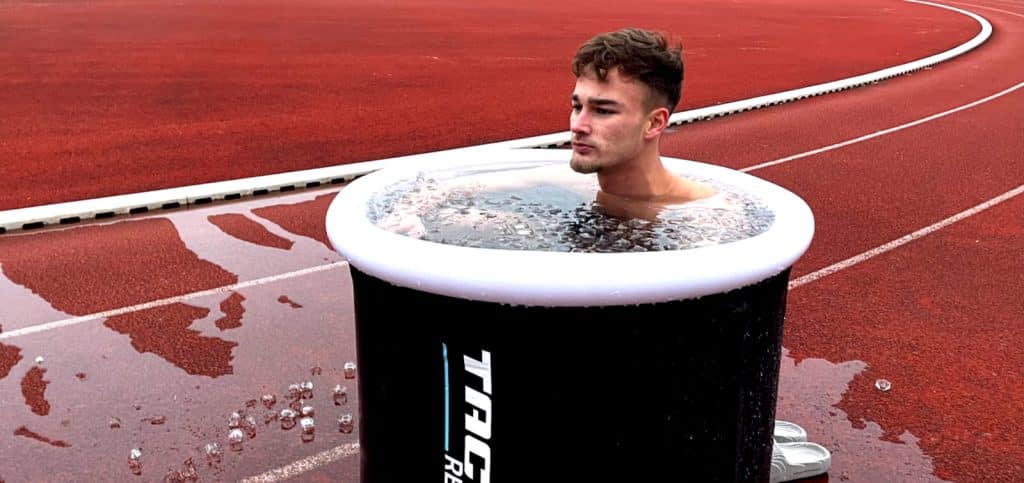 How do you take an ice bath?
Taking an ice bath sounds simple, you fill a tub with cold water and sit or lie down in it. In practice, however, this works a little differently. A number of factors determine whether you will experience the benefits of taking an ice bath. First, make sure that taking an ice bath is always done safely. With the steps below, you can always be safe while taking an ice bath at the right temperature.
Temporary Storage?
Not using the ice bath for a while and want to store it? Then drain the ice bath. Then loosen the valve of the inflatable ring and let the bath dry thoroughly. Then fold the bath and store it in a cool place.
How to take an ice bath
The first steps before you can use your new Tactiv Recovery ice bath tub.
The benefits of taking an ice bath!
But what are the benefits of an ice bath and what exactly does it do to your body?
Basically, your body experiences a mental reset. Your body reacts to the cold, releasing adrenaline and raising your heart rate. Then your body goes into a relaxed mode.
An ice bath is mainly taken in the morning because it provides an energy boost for the whole day. You feel a lot fresher during the day and you may experience increased motivation. This is because of the dopamine kick you get after taking an ice bath. Taking an ice bath also works well to reduce stress because resetting causes your body to release tension.
Tips of the iceberg
Cold water gives you the feeling that you're alive.